Nothing nu
by Marth Van Roey

---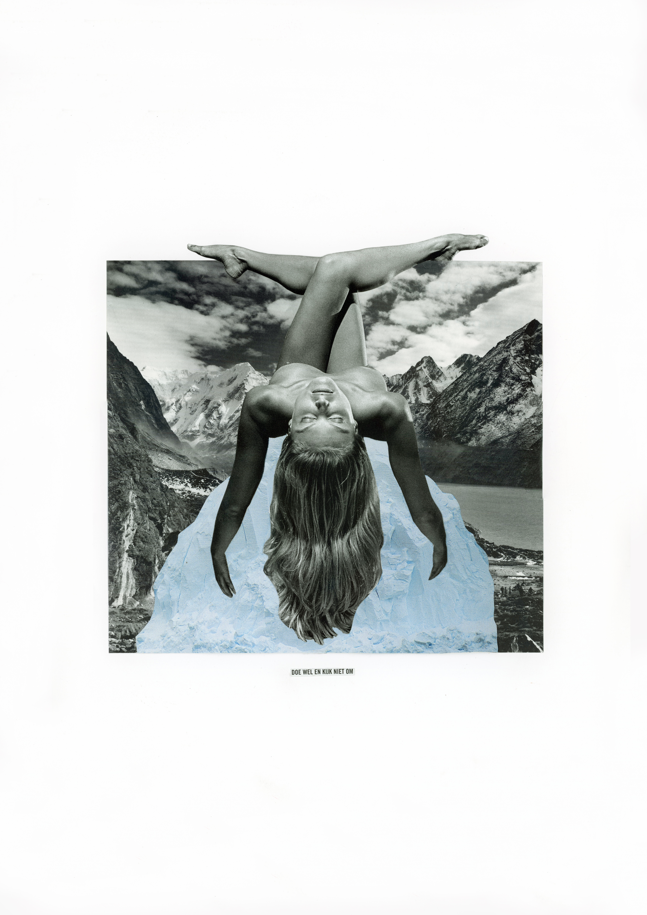 ---
Marth Van Roey is a 29-year-old Ghent-based digital creative by day and analog collage artist by night. She often focuses on layering eclectic landscapes, graceful body shapes and harmonious colours to form an image that stands out in its simplicity, while inviting the viewer to dive into their imagination.
Marth's first exposition "Nothing Nu" is a collection of collages made with vintage magazines found all over Europe. The imagery used often contains nudes from old
magazines that are reworked to show (parts of) bodies in a renewing and more subtle way, hence why the French word "nu" is also incorporated into the name of this collection. Although nothing new is used, this expo aims to visually intrigue people in a new way through a series of hand cut collages.
"After not having collaged for years since my childhood, I picked up collaging again while - like many of us - I was looking for a hobby during covid times that didn't involve anything digital. With my refound love for collaging, I took things a little further this time, buying specific collections of vintage magazines with certain collage ideas already in mind. From finding magazines in the attic of a former nude photographer to saving someone's National Geographic collection from a mouldy cellar, to then eventually creating the end results - the whole process of collaging has become a fun new part of my life and it's even greater to see others being intrigued by my work!"
---