RIEN NE VA PLUS
By Stanley Verhegge & Hannes Legrand

---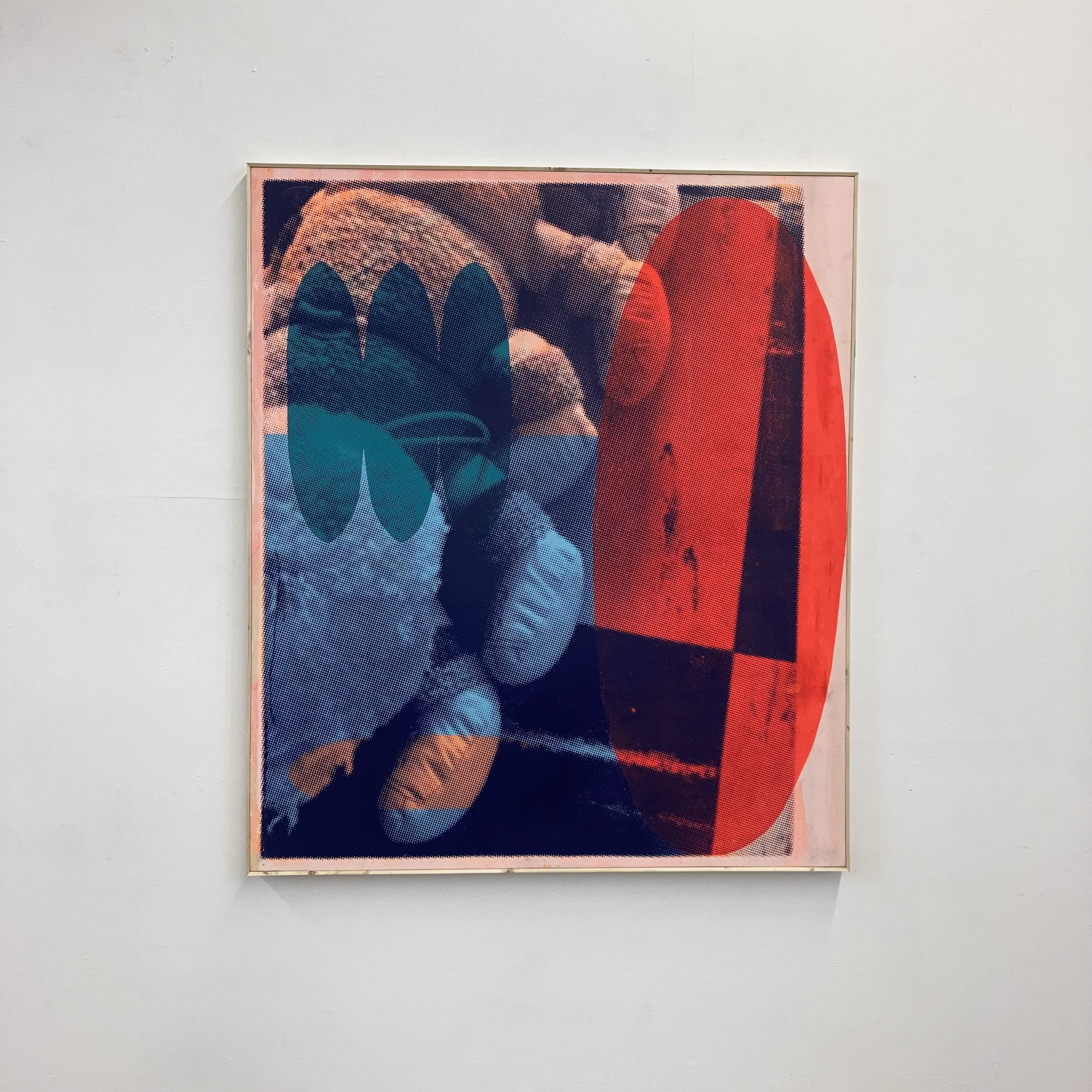 Stanley Verhegge, 1992 (BE) - is a visual artist whose work descends from his close environmental experiences.

By using screenprinting he augments photographs into paintings and mixed-media installations.
His works have a resemblance to nature and texture in their own peculiar way.

By combining and deconstructing source material he reproduces visual memories.
Using bold ways of layered printing these resemblances get manipulated.
Collecting and collaging the residu and noise he attempts to reproduce photographic images as how dreams would be perceived.The visual rust collides into new representations that remain fluid to the viewer.

'RIEN NE VA PLUS' is an exhibit where he will portray his most recentseries of work. In this series op mixed-media paintings he contemplates how inspiration works as a motor to create work and to develop the 'muze' out of banal, everyday subjects.
Hannes Legrand aka Legrand Collection
('93) is a multidisciplinary artist who focuses on painting, printmaking and tattoos.
He shows us the world with a simple, childlike vocabulary, but never non-committal. A closer look reveals allusions to mythological stories, but also to everyday life and the subconscious.
With elements of folk and primitive art, these new works take us on a journey through his thoughts and belief systems.
These dream-like works were created over the last six months, mainly with airbrush.
CHAOS ORDE LIEFDE SEKS DOOD