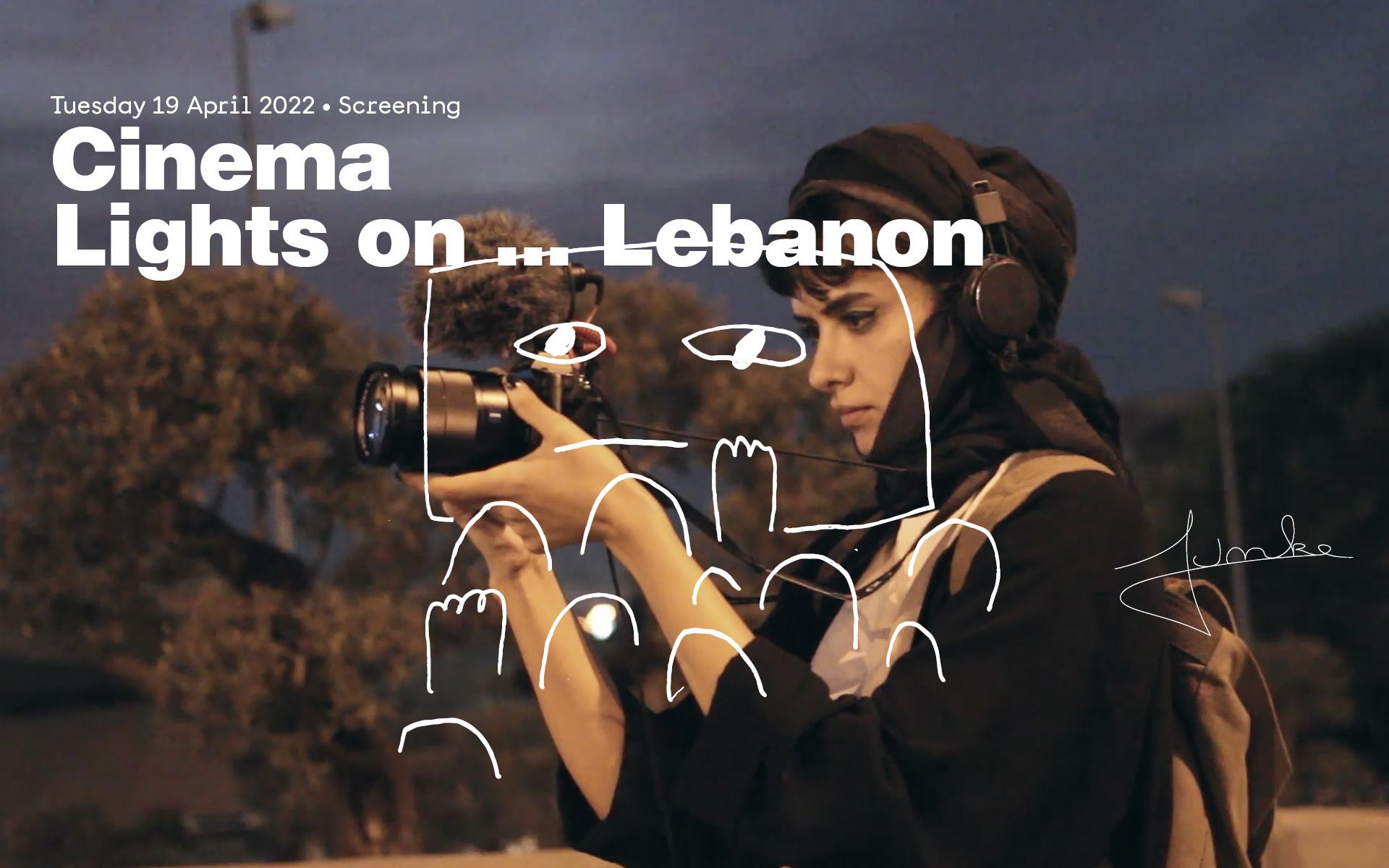 film still from 'Beirut: Eye of the Storm'
---
Cinema - Lights on ... Lebanon



screening
tu 19 April - 20:00

tickets: €5 (no pre-sale)

For its trimestrial movie program at Funke, Gent, Enara will curate a selection of movies of Middle-Eastern Cinema – and with each screening, invite people to reflect on particular subject matters through the voices of the ones concerned. Each screening will also be followed by a Q&A, with a specialist guest on the topic.


---
trailer:

---
'Beirut: Eye of the Storm' by Mai Masri, Lebanon/France, 2021, 75min
It's October 2019, and four progressive women are documenting the uprising in Beirut. They are
journalist Hanine, Iraqi camerawoman Lujain, and Noel and Michelle, two artist sisters whose
often-ironic songs have made them a voice for their generation. The prevailing mood is one of hope
and change. But a few months later, Covid-19 has locked down the city, and all optimism seems to
have evaporated.
This non-chronological account of a tumultuous period in recent Lebanese history loops back and
forth between uprising and lockdown, with the four women calling each other and the film's
director Mai Masri on video. They express their opinions about current events and place them into
historical perspective, but also offer glimpses into their personal lives.
The devastating blow of the explosion at the Port of Beirut, just ten months after the uprising, was
still to come. Will the young women be able to hold onto their dream of a new Lebanon?
---
About Enara
Enara was born to shed the light on arts, music and culture from the Arab world and invite people to
discover and celebrate them in a series of events.
︎
︎
︎